Why is it Important to Hire a Plumber?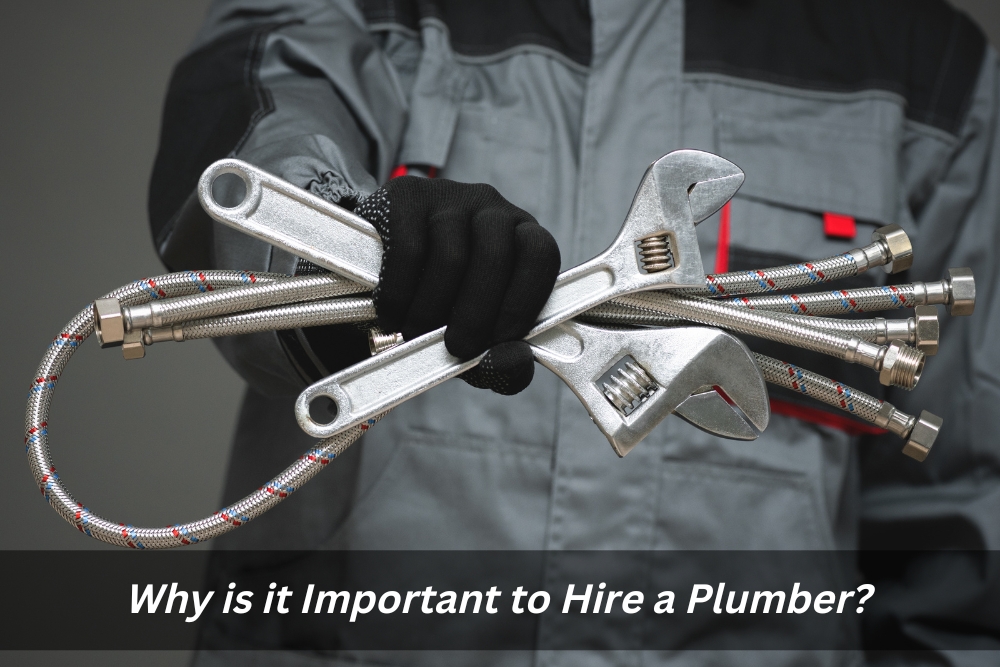 Is your plumbing system in need of repair or replacement? If so, you'll want to hire a plumber to fix the problem and prevent further damage from occurring. But why should you hire a professional plumber instead of doing it yourself? Here are some reasons why hiring a "Plumber Near Me " is important:
1) You Can Save Money on Repairs
If you do not have experience with plumbing repairs, you may end up making costly mistakes that could lead to more expensive repairs down the road. A fully qualified and licensed plumber that undergo problems quickly and saves money by avoiding unnecessary repairs.
2) You Will Get Better Service
When you call a local plumber, they can usually come out right away. This means that if there is an emergency, you won't have to wait for them to get back to you. The same cannot always be said about calling a national chain store like Home Depot or Lowe's. They often require you to schedule an appointment before coming out to check the issue.
3) Your Plumbing System Will Be Fixed Properly
A licensed emergency plumber has had training and education regarding how to properly install and maintain your home's plumbing system. Even though you might think you know what you're doing when it comes to fixing a leaky pipe, you really don't know until you've consulted a professional.
4) Your Plumbing System Is Protected
A plumber is trained to use protective equipment such as gloves, boots, masks, etc. When working around pipes and other plumbing fixtures, these items help protect against leaks, fires, explosions, and other hazards.
5) You Won't Have To Worry About Damage to Your Property
You wouldn't leave your car running while you were inside shopping at the mall, would you? Why then, would you leave your house unattended while you go running other errands? 
It is very common for people to forget about their home's plumbing systems. However, this can cause serious damage to your property. For example, if you leave a hot tub running all day long, you could potentially ruin your flooring.
6) You'll Avoid Potential Health Hazards
You never know what kind of germs and bacteria are lurking in your home's plumbing system, but you can avoid spreading illness by having your plumbing inspected regularly.
7) You'll Know Who to Call When Something Goes Wrong
If something goes wrong with your plumbing system, who do you call? Do you call a plumber near me? Or do you call your neighbour who just happens to be a plumber? Chances are, you'll probably call someone you know. 
That's where a licensed plumber comes in handy. He or she knows which companies provide good plumbing services and which ones charge too much.
8) You'll Feel More Confident Knowing Your Plumbing System is In Good Hands
If you are going to make major changes to your plumbing system, you want to make sure you hire a reputable company. Otherwise, you risk voiding your warranty.
9) You'll Feel Safer Having a Professional Check Out Your Plumbing System
Plumbing systems are complex, so it only makes sense to let a professional take care of them. If you try to fix a problem on your own, you could easily make things worse.
10) You Can Save Money By Choosing a Licensed Plumber
Licensed plumbers typically charge less than unlicensed plumbers. While some unlicensed plumbers might seem cheaper upfront, they could cost you more in the long run.
What if I don't know what kind of plumbing system I have?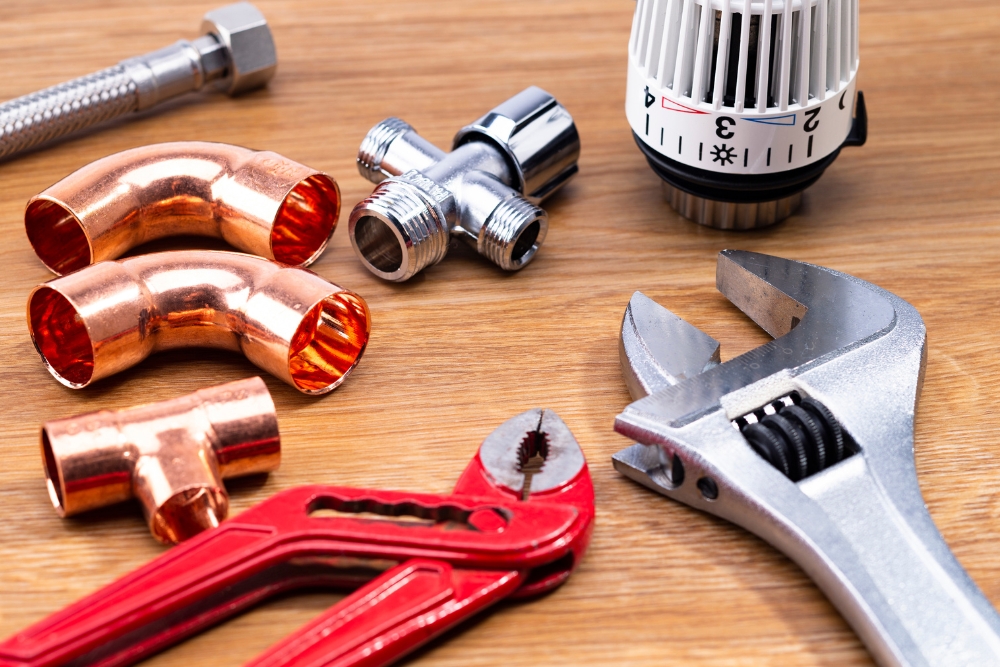 Homeowners often don't realize that they have a plumbing system until one of its components breaks down. Here are some signs that you may need to replace your home's plumbing:
1) There Are Leaks Everywhere
Leaking pipes can lead to rot, mould growth, and even drywall damage. If you notice any dripping from sinks, toilets, showers, bathtubs, or washing machines, you should contact a local plumber.
2) The Water Bill Keeps Going Up
Your monthly water bill keeps rising – and there isn't an obvious reason why. If you suspect that your home's piping needs repair, you should call a plumber immediately.
3) Your Home Has Stagnant Pipes
Pipes will become stagnant when they aren't moving water through them. This causes the water pressure to drop and leads to clogs. A plumber can identify plumbing issues and fix them.
4) Your Bathroom Sinks Don't Drain
Blocked drains sink slowly and can waste up to 10 gallons per hour. If you notice that your bathroom sink doesn't drain properly, you should call a professional plumber.
5) Your Toilet Isn't Flushing Properly
Toilets that are not flushing properly can cause sewage backups in your home. If you notice that the toilet won't flush properly, or if it stops working altogether, you should contact a plumber right away.
6) Your Shower Head Is Broken
Showers that leak hot water onto the floor can cause serious damage to wood floors and walls. If you notice that you're getting scalded while taking a shower, you should call a licensed plumber for help.
7) Your Hot Water Tank Needs Replacing
Hot water tanks can fail at any time, causing your home to lose heat during cold weather months. If you notice that yours has stopped producing hot water, you should call a certified plumber as soon as possible.
8) Your Kitchen Faucet Is Not Working
Kitchen faucets sometimes stop working unexpectedly. If your kitchen sink or tub spout no longer functions, you should call a local plumber. They will be able to diagnose the problem and offer solutions.
The Best Ways to Find a Reliable Plumber
If you want to find a reliable plumber, here are some steps you can follow:
1) Ask Friends and Family Members
Ask friends and family members whether they recommend a specific plumber. You can also ask about their experiences with the company.
2) Search Online
You can search online for reviews of local companies. Look for reviews by other homeowners who have used the same service provider.
3) Read Reviews on Sites Like Yelp
Yelp allows customers to leave reviews or customer satisfaction with different businesses. If you see negative reviews, you can use those to determine which plumbers are worth using.
4) Call Local Companies
Call local companies and ask for references. You can also request copies of their licenses.
5) Check Licensing Requirements
Some states require plumbers to obtain a license before starting work. Make sure that the plumber you choose holds such a license.
Plumbing Jobs – What Does It Mean?
There are many types of plumbing jobs out there. However, what exactly do these terms mean? Here's what you need to know…
1) Pipefitting
This job involves installing pipes in all sorts of places. For example, you might install pipes inside of walls or underneath floors. The term "pipe fitting" covers a wide range of tasks.
2) GasFitter
Some people refer to gas fitters as gas fitters. These individuals specialize in repairing big or small gas lines. They may also install new pipelines.
3) Plumbing Technician
A plumber technician specializes in repairs. A good plumber technician knows how to fix everything from toilets to sewer lines.
4) Service Plumber
Service plumbers repair things like garbage disposals and water heaters. This type of plumber often works for big-name companies.
5) Rooter
Rooter plumbers specialize in fixing clogged sewers. They'll use cameras to locate where the blockage is located. Once they've found it, they'll clear the area and then insert a tube through the hole.
6) Drain Cleaning
Drain cleaning is when someone cleans out your drain. They do this by inserting tools down the line and removing them again after a few minutes.
7) Leak Detection
Leak detection is an important part of plumbing because leaks can cause serious damage to your home. Leaks can lead to mould growth, rot, and even structural damage.
8) Sewer Repair
Sewer repair is one of the most common plumbing jobs. When something goes wrong with your sewer, you're going to need to call a professional.
9) Septic Tank Pumping
Septic tank pumping is when someone removes your septic tank and replaces it with a new one.
10) Hot Water Heater Replacement
Hot water heater replacement means replacing your old hot water heater with a new one. This could involve changing the entire unit or just replacing the thermostat.
11) Toilet Repair
Toilet repair is usually necessary if the toilet breaks down. There are two main parts to a toilet: the bowl and the flange.
12) Shower Panel Installation
Shower panel installation is when someone installs a shower panel. A shower panel is a piece of equipment that controls the temperature and flow of water into your shower head.
13) Faucet Repair
Faucets repair is needed whenever a leak occurs. This includes both dripping taps and broken spouts.
14) Bathtub Repair
Bathtub repair is when someone fixes a leaking tub or shower. If the plumbing problem cannot be fixed right away, someone will have to come back later.
15) Sink Repair
Sink repair is when someone fixes your sink. This could include a cracked basin, a broken handle, or a leaky faucet.
There are plenty of reasons why you need to hire a plumber. You should never try to take on any of these tasks yourself. It's not only unsafe, but it won't work correctly either. You can search "plumber near me" online or simply contacts us for more information about our services.